movie tuesday: abduction
Tuesday, October 11, 2011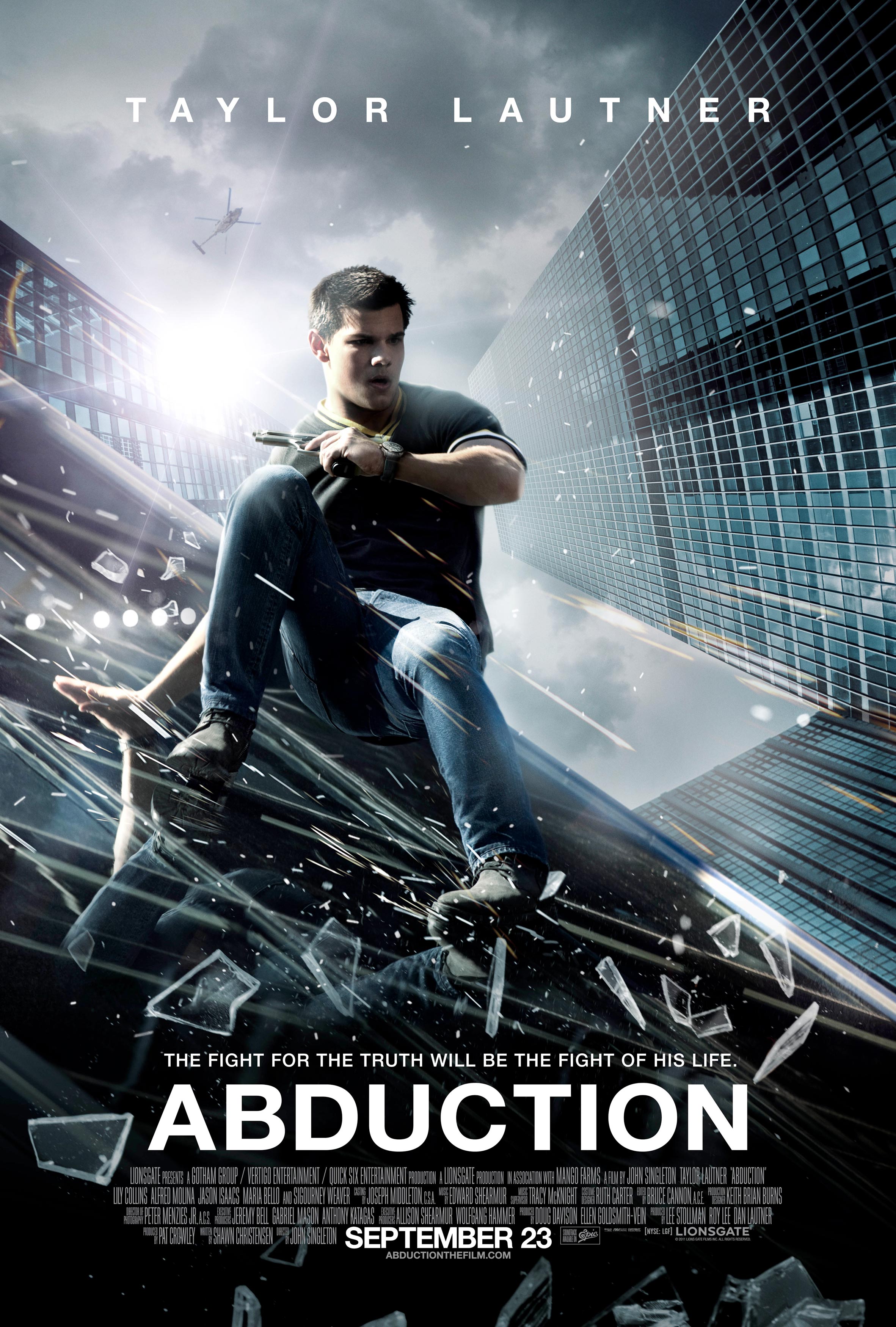 Story line
: For as long as he can remember, Nathan Harper (Taylor Lautner) has had the uneasy feeling that he's living someone else's life. When he stumbles upon an image of himself as a little boy on a missing persons website, all of Nathan's darkest fears come true: he realizes his parents are not his own and his life is a lie, carefully fabricated to hide something more mysterious and dangerous than he could have ever imagined. Just as he begins to piece together his true identity, Nathan is targeted by a team of trained killers, forcing him on the run with the only person he can trust, his neighbor, Karen (Lily Collins). Every second counts as Nathan and Karen race to evade an army of assassins and federal operatives. But as his opponents close in, Nathan realizes that the only way he'll survive and solve the mystery of his elusive biological father is to stop running and take matters into his own hands.
My Review
: oh my word!!! i don't know where to start without being horrible. even if you are a fan of
Taylor Lautner
& his abs (he took his shirt of in about 5 min into the movie), that couldn't even safe this film. this is unless you like half-baked pointless spy thrillers, very bad & lame acting and a dumb script.
the story/plot is just stupid, the romantic scenes are pointless (& only there to lure the screaming young girls in) and even with a veteran actor like
Sigorney Weaver
the film still stays dumb.
if 'Abduction' goes to prove anything, it's that Lautner can't carry an action film alone. this film was actually just terrible, especially given how talented the support cast members are. they got almost no screen time and the writing and action scenes was just horrible & the plot didn't even make sense.
i saw this review on
rotten tomatoes
: 'you look at the screen mainly because it beats staring at the auditorium walls.' by
Matt Brunson
. this sums up this film perfectly and unless you want to watch Lautner being chased around for 100 minutes, you have no reason to waste your time by going to see 'Abduction'.