i made this: owl doorstop
Thursday, August 11, 2011
as you've seen in yesterday's post; i made a very cute owl doorstop as a birthday present for a friend

i think it turned out so pretty & super cute.  BUT with my first attempt i wasn't to happy about it.  here it is.
it is cute but not really what i was looking for.  so i decided to re-make it & change my design completely.  luckily she loved it and her little girl was completely taken with the doorstop, she was even hinting to her mum that she should rather get it by saying that even the little heart on the back of the owl is 'PERFECT'.
for my next diy tasks i would LOVE to do the following: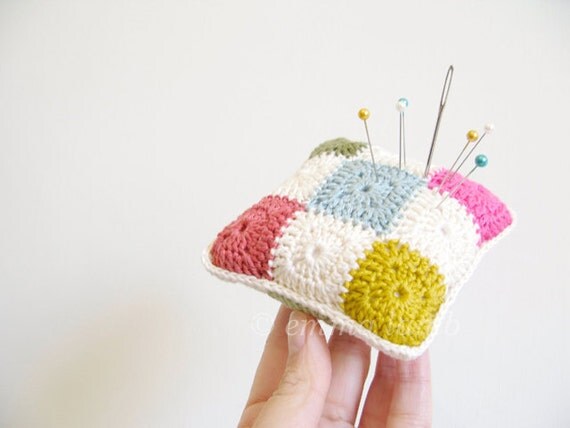 i just love this crochet pincushion. i really need to find out how to make this.
and also this:
this
is so easy to make, and it looks awesome
hope everyone had a fantastic week so far.  things are a lot calmer here in london now, lets hope it stays like this.