wayne on his birthday
Saturday, July 23, 2011
i took wayne to an argentine steak restaurant, gaucho for his birthday on thursday evening.  and oh my word, it as THE best steak i've EVER had in my life!  they are a bit expensive but WOW we would GLADLY eat there again (on a special occasion of course). 
here is a few pictures of our time there.  the place is SO dark inside (probably with all that cow decor – looks like skin – on EVERYTHING) that the photos came out quite dark too.
the birthday boy
the lights inside & the outside of the building

the chairs & tables & again the lights (i really liked them)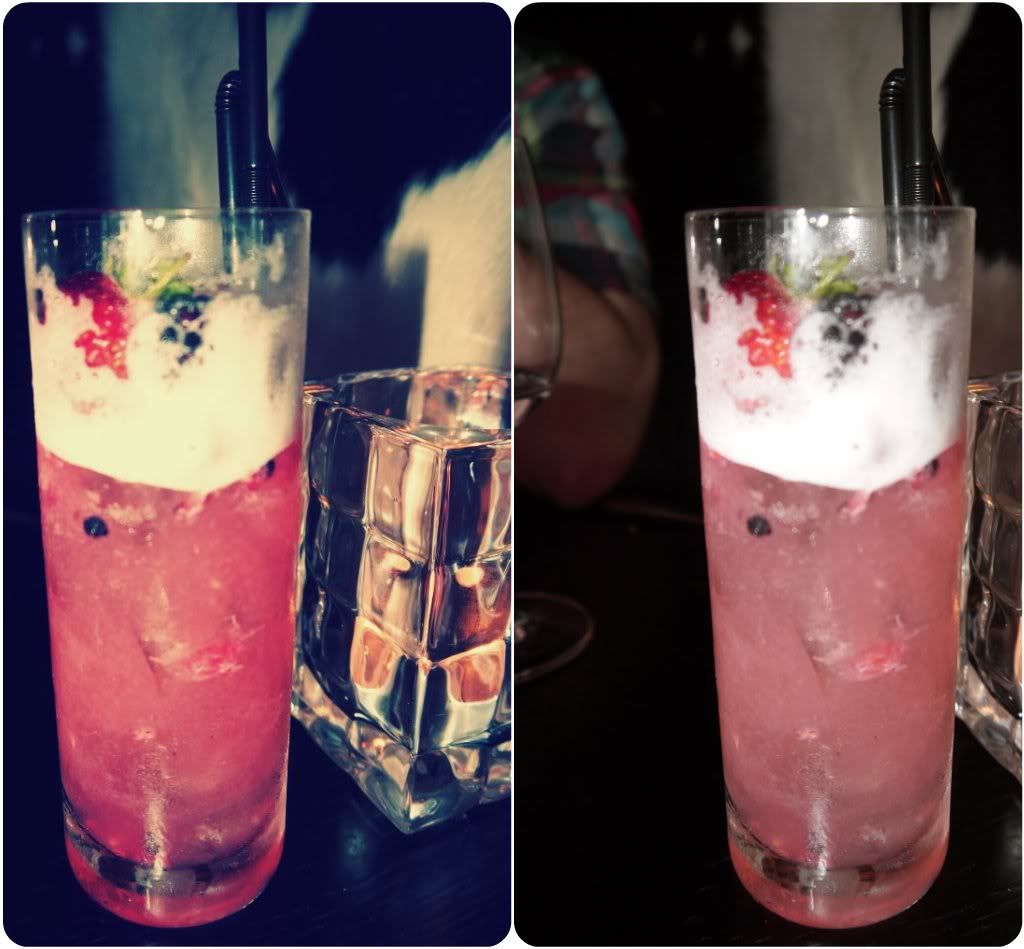 the berry mojito drinks we enjoyed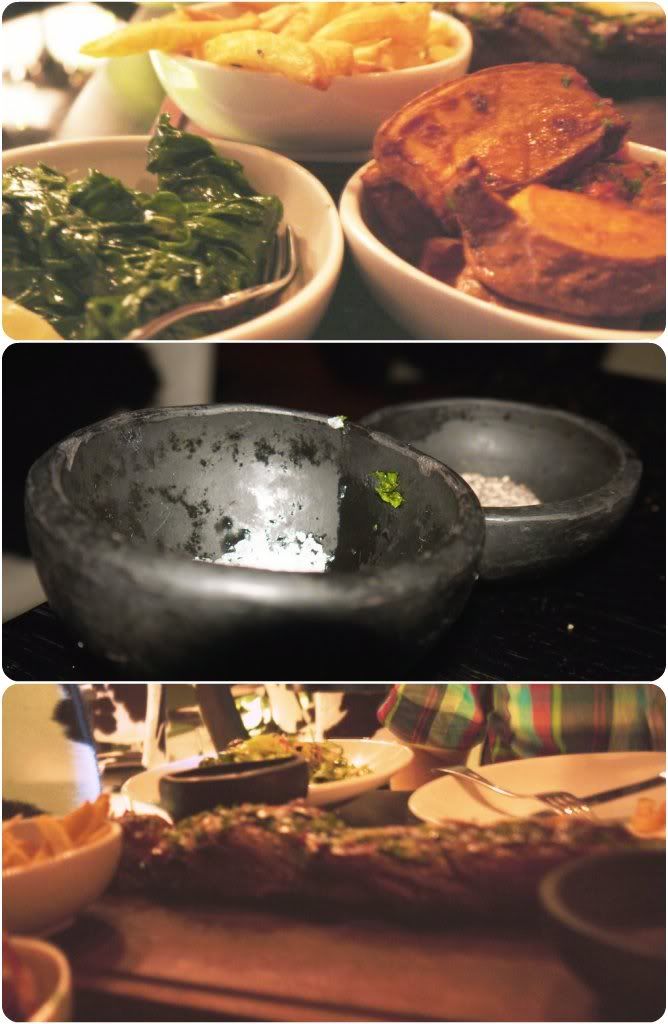 and the FOOD. spinach with lemon, sweet potato wedges & potato chips. (top)  salt & pepper pots (middle) and the HUGE piece of steak we shared (bottom). 
on sunday we are having a bbq (braai) with friends to celebrate both of our birthdays (mine is next week).  let's hope for no rain then on sunday!!