kitchen & pantry (washing room) & bathroom
Wednesday, August 11, 2010
this is the next huge room in our house: the kitchen & just off it the pantry. this word sounds very old fashioned, like victorian times... "i will meet you in the pantry my dear...". (i'm saying this in a very posh english accent - or tried to at least). our kitchen is really big, we can actually fit in another table and 4 chairs (we can't afford this at the moment - so it has boxes & a bookcase there at the moment). i want to re-oil the counter tops & seal them against water & heat. and then add some decorations like pictures on the walls.


i am thinking of adding a little bit of red in the kitchen to bring some colour in. the stove & oven is a bit complicated for me but i will figure it out (or will make it look like i know what i'm doing - i'm good at that).


our 'koo-koo' watch (actually moo-moo watch - there is a little cow that comes out) was the fist thing that got a place in the kitchen. and we think it look pretty darn cool there. the bottom photo is the pantry with the washing machine, tumble dryer & loads of pack space.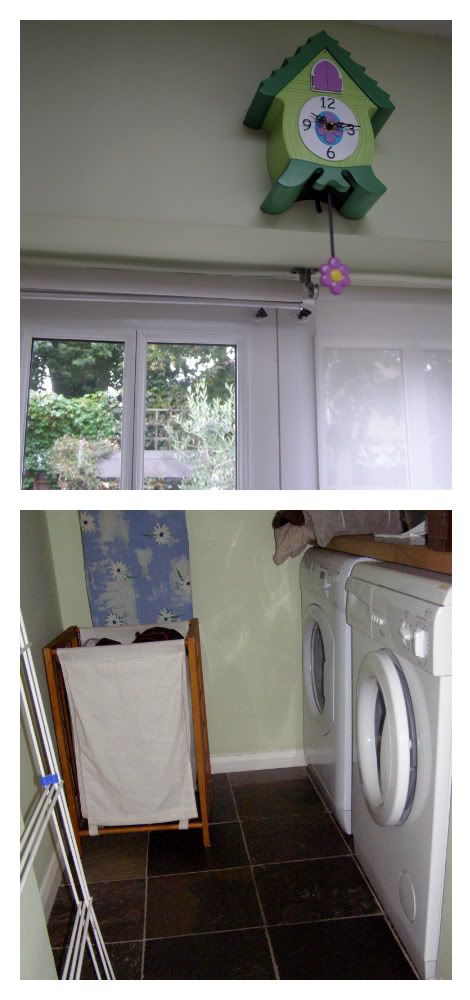 we are spoiled with having 2 bathrooms - actually 1 bathroom & then also a separate toilet downstairs. i told wayne that he can have the toilet downstairs to use & he took that as an invitation to go and decorate it with his duck. it fills up the whole wall behind the toilet. he is so cute...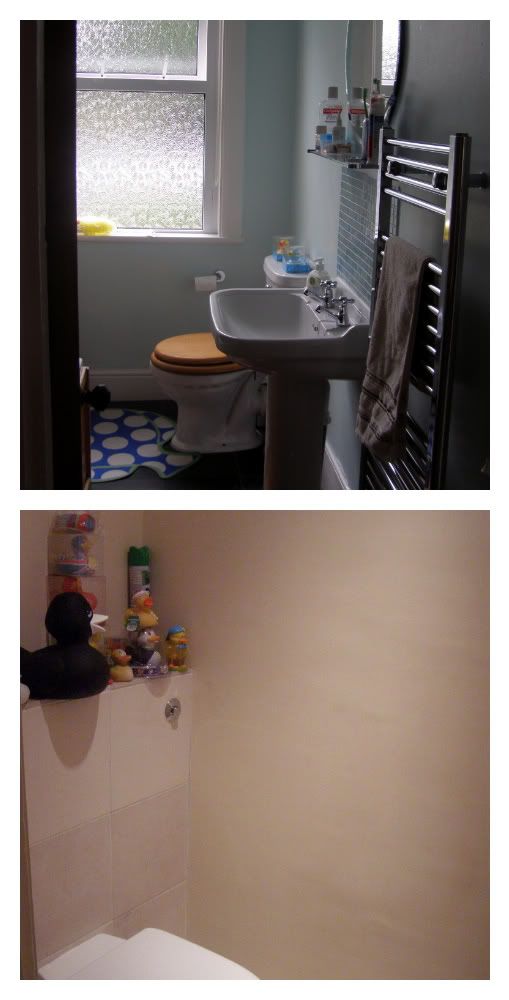 this is pretty much the whole house except for the 2 bedrooms & the tiny study (aka wayne's playroom).
i will post later a few photos of our first bbq with willie.
have a good day everyone!